International Students Won Wonderful Prizes in the Contest of the Third "Reciting Chinese Classics"
Edit Time: View:0
The Contest of "Reciting Chinese Classics" of The third Contest of Recitation, Writing and Speech of Chinese Classics was concluded recently. The team work "Chinese" performed by LAURA AMANKELDIEVA, a Master student from Kyrgyzstan, and HENRY CHIEMEZIE NWOYE, an undergraduate student from Nigeria, stood out from the fierce competition. They won the first prize of foreign students group of preliminary round in Gansu Province and the second prize of national finals of the Contest.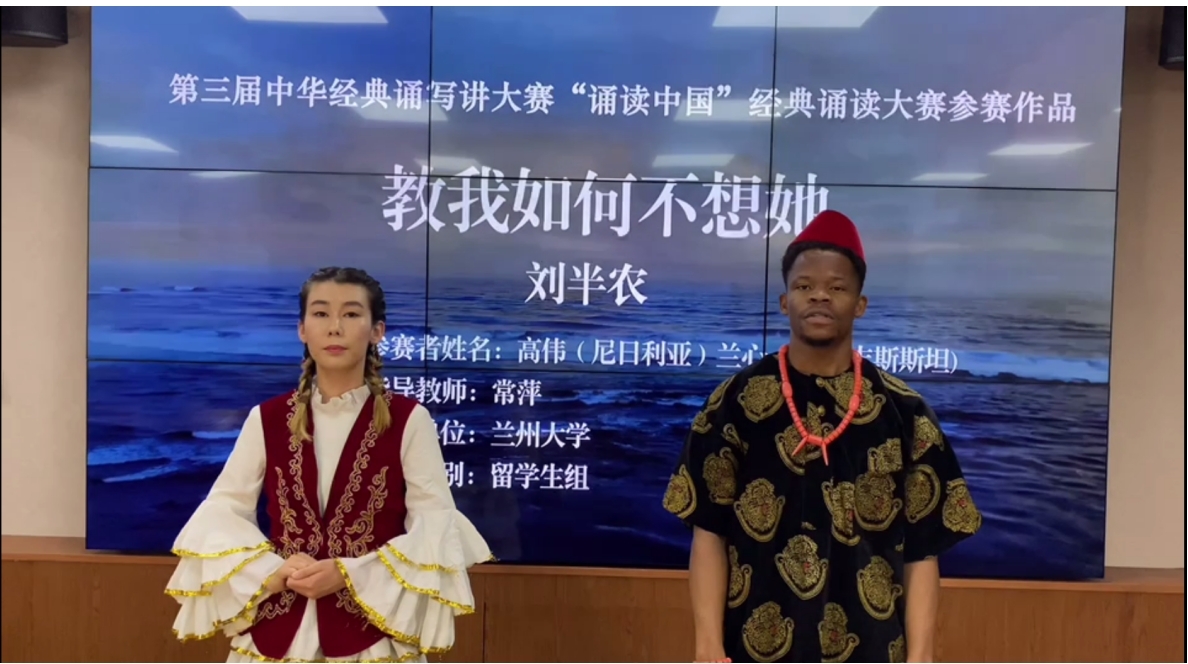 The competition will go through three rounds of evaluation, including provincial department recommendation, national replay and national final, collecting nearly 70,000 entries and selecting 1020 winning entries. Affected by the recent pandemic, the finals took the combination of online competition, online and offline judging through the live broadcast.
The work "Chinese" selected by the SICE of Lanzhou University is carefully instructed by associate Professor Chang Ping and is divided into two parts. Firstly, two foreign students dressed in traditional costumes performed Speaking Chinese with allegro, telling tongue twisters, which was interesting and conveyed the charm of Chinese folk art. Then they changed the style by a heartful recitation of Liu Bannong's "How can I not Think of Her?", impressing the audience with their deep affection.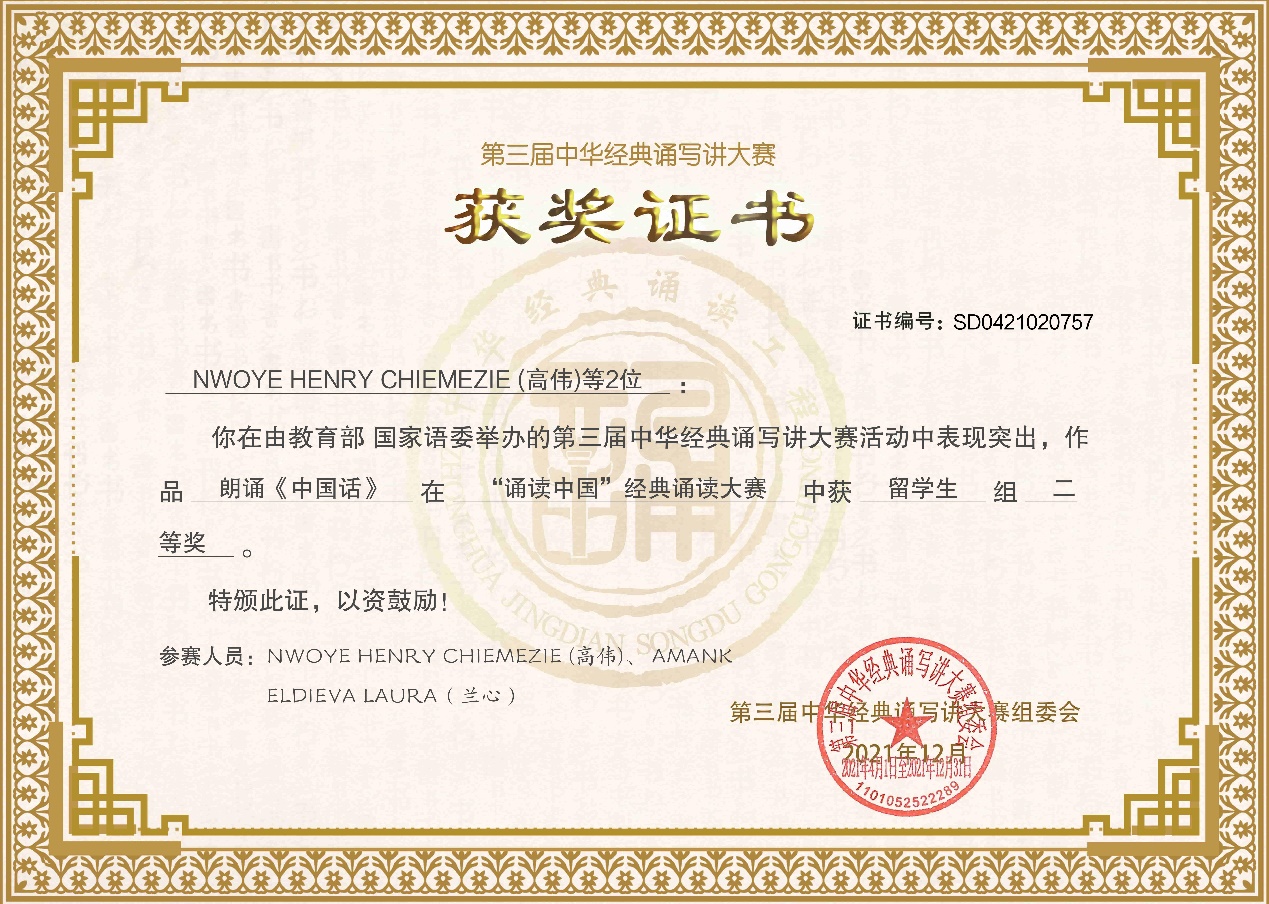 The great importance attached by the SICE and its careful and orderly preparation paved the way for the good results in the final. The college will continue to pay attention to the cultural construction of foreign students, care about their physical and mental health, improve the quality of talent training, and create a harmonious language environment.