Fighting the Epidemic, The School of International Cultural Exchange comforting and encouraging on campus international students
Edit Time: View:0
On 28th March, Lanzhou University International School Secretary Zhao Zebin along with Student Affairs Office team including Mr. Nabeel Pervaiz, Mr. Lou Yuehui and Miss. Zhao Yichen visited the international students and gave them protective materials, gifts and daily necessities such as masks, chocolates, hand sanitizers etc.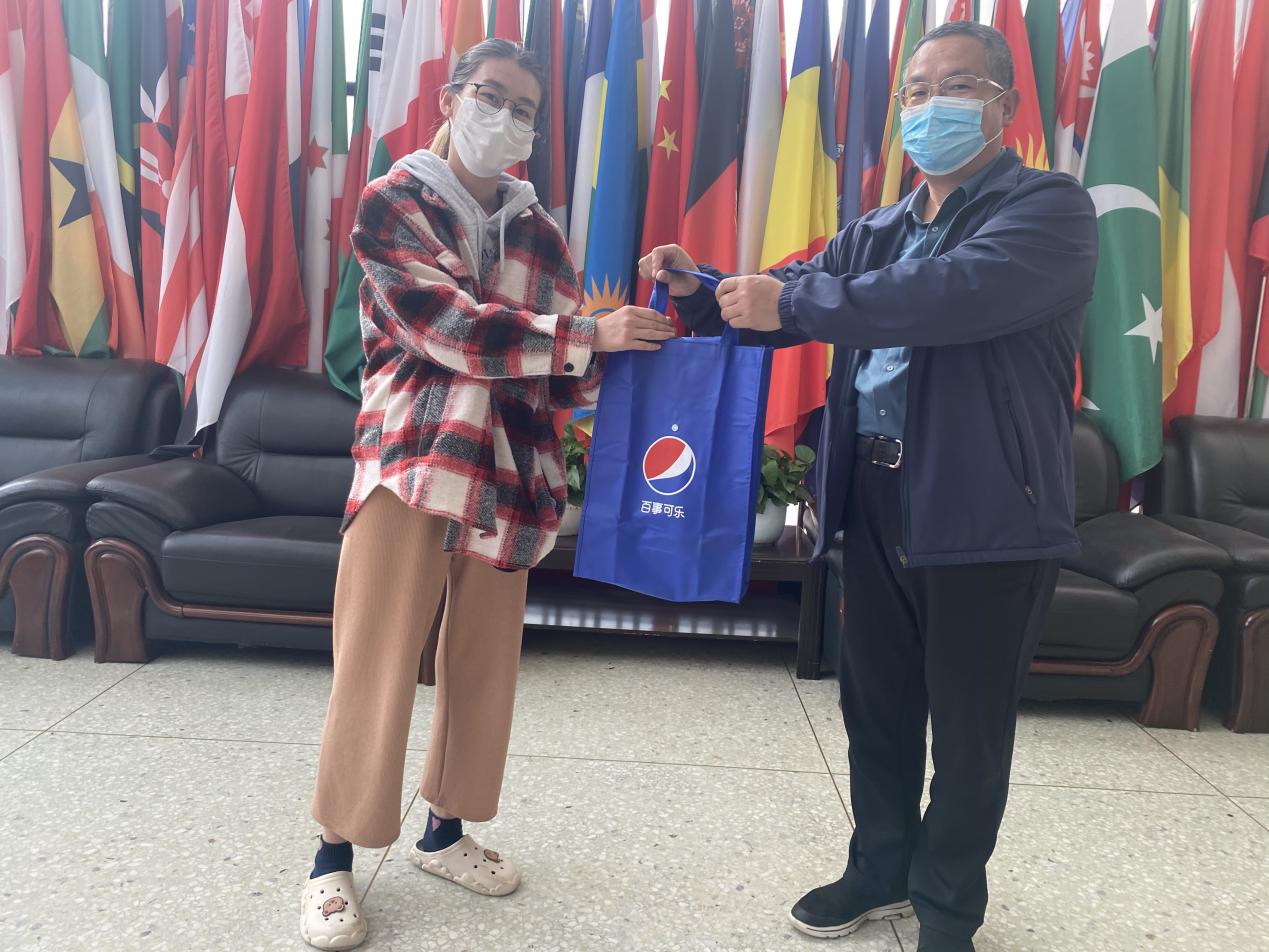 Secretary Zhao asked the international students about their study, life & health and thanked them for their active cooperation in the epidemic prevention and control work. He told students that the epidemic is not over yet so please continue to comply with the university requirements during epidemic prevention and control work and do a good job in self-management. The representatives of the international students expressed their gratitude to the college for their continued care and concern, and that they would fully cooperate with the school's arrangements, and promised to help each other during this difficult time along with their teachers and classmates.
During the epidemic prevention and control period the School of International Cultural Exchange gave importance to the epidemic prevention and control work among international students in Lanzhou university and worked actively in pandemic and followed the government and the university rules and regulations on the epidemic and promoting the work efforts on the prevention and control of the epidemic, making more efforts to deal with epidemic and providing all the possible care and support to the international students.